Well, we've gotten the underlayment pried up to the end of the main hall, and down the hall to my son's room.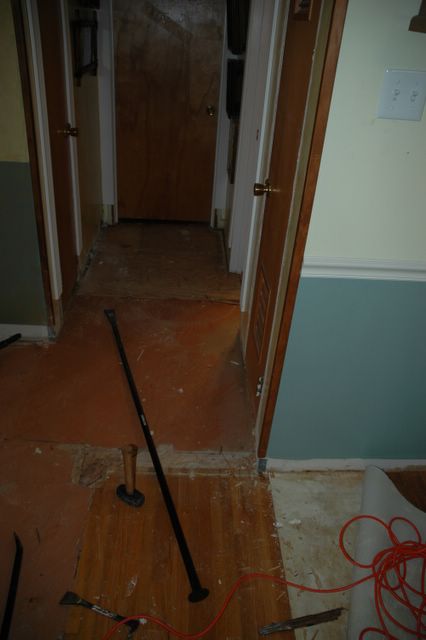 You can see my big honkin' pry bar in the picture.
We pulled the myriad patches up between the hall and kitchen and got to the hardwood floor.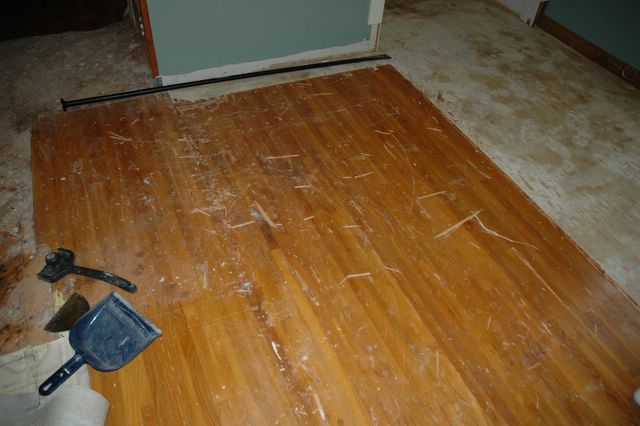 My best pard and running buddy, Bill, told me how to do the double crow bar trick to work your way down the runs of hardwood and pry them out. He even loaned me the crow bars.